We are a small, family-run company offering great holiday accommodation in the stunning resort of Playa Blanca, on the beautiful island of Lanzarote.
Having holidayed in many villas around the island, we bought our first villa in Lanzarote in 2010 and began renting in 2011 – growing into the VillasPlayaBlanca you see today!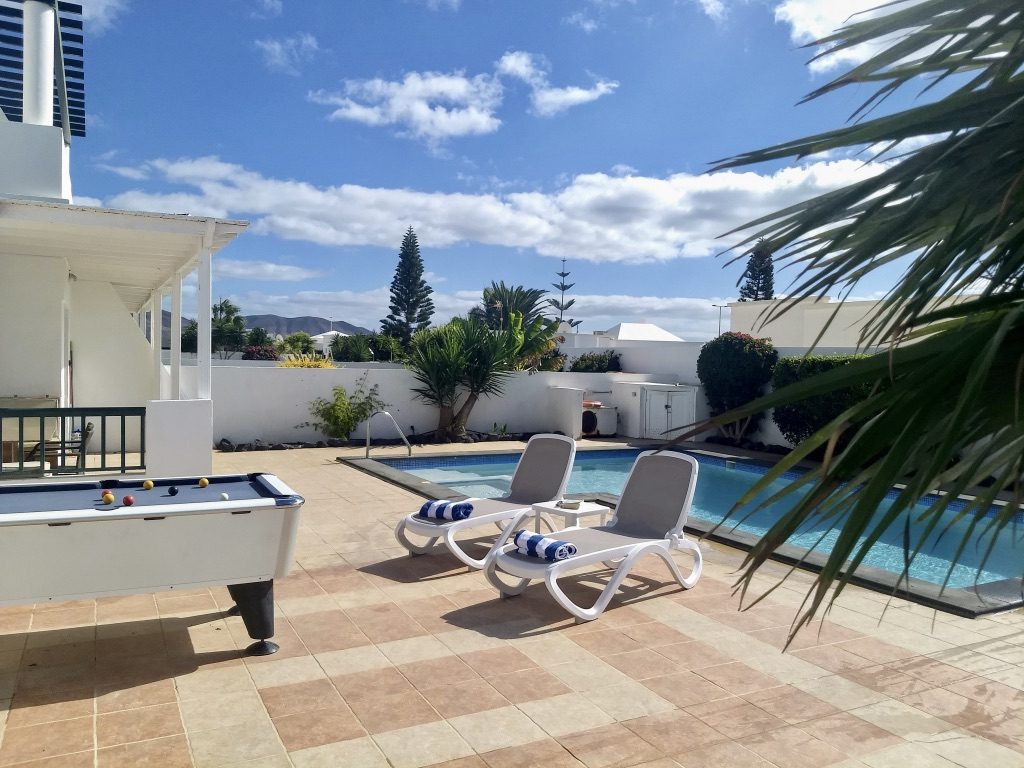 Why Lanzarote?
Our original business in the UK meant more holidaying opportunities in the winter rather than the summer, so we chose the Canaries. Just a 4 hour flight away for a huge contrast, British winter vs Canarian winter = no contest! Quickly we realised that Lanzarote was our favourite island, with its natural beauty and modern resorts. There are no high-rise developments like in other parts of Spain as the island maintains its original charm.
After discovering Lanzarote we then settled on Playa Blanca as our favourite resort. Quiet, largely very flat, a good seafront and a nice, comfortable size made it our choice. Rapidly, it become a "home from home".
Villas
The freedom and privacy from self-catering villa holidays is what we loved, rather than battling for a sun lounger or being governed by meal times and getting certain seats. Simply, holiday the way you like to.
We began by solely renting out our own properties, then gradually began helping other holiday home owners to rent and showcase theirs too. In 2017, we even added a town-centre apartment to our portfolio.
Over many years we, as holidaymakers in villas previously and then subsequently letting our own, have a great perspective on what we believe our guests want and need.
Company
A family-run business, we at VillasPlayaBlanca are totally committed to giving a personable and knowledgable service to our clients. Over a third of our customers are returning guests. Many return year on year, it's always great to see familiar faces!
In 2011 we were one of the first websites (apart from the giants like James Villas) for villas in Playa Blanca to offer online booking and card payment to our clients. Our website has since evolved, with adding more properties and more information to help you get the best out of your stay.
In 2021, we also added our own in-house travel business so that you can now book all your other trips – including package holidays, cruises and multi-destination trips – with us: click here
Unlike some distant agents or large booking sites, we know the properties on our website inside out, and we also know the island very well too. Many large booking sites (such as HomeAway, TripAdvisor, HolidayLettings, Airbnb, Booking.com, James Villas) add on large commissions and booking fees, so please book and save direct with us. We offer secure online booking and accept card payment.
Our service doesn't end with you making the booking, we have a full team in resort on hand to help you out and provide a first class service.
If you need any advice or have any questions about any of the properties, or any general query, no matter how small, please get in touch!
We hope you choose us for your stay in Lanzarote and that we can welcome you to one of our properties!
Mark, Mandy, Nathan and the VillasPlayaBlanca team