Please see a few frequently asked questions and answers regarding your villa stay and holiday in general.
Does the price include all bills?
Yes, the price is inclusive of all bills. There are no extras fees to pay.
Can I pay in a different currency?
Yes, you can pay in your own local currency. Your card provider will calculate the exchange rate for you when making the payment.
Will the pool be heated for my stay?
From November to mid May pool heating at all villas will be switched on. For the other months pool heating is not considered necessary due to the ambient temperature.
Are pool towels provided?
Pool towels are provided at our Casa Maella, Casa Nydia, Villa Quintus, Villa Vicini and Casa Liana.
Can we have a travel cot and high chair in the villa?
Yes, please request when booking. One travel cot and one high chair are at no extra cost. An additional travel cot and high chair are £15 in total. Please request and contact us in advance so that they will be in the villa ready for your arrival. For the travel cot please bring your own cot linen.
Can we have a stairgate in the villa?
Yes, please request when booking. A stairgate is available for Villa Elysium, Villa Vicini, Villa Quintus, Casa Nydia and Casa Maelle.
Is there an iron and ironing board?
Yes, all properties have an iron and ironing board.
Is there a hairdryer?
Yes, all properties have hairdryers.
Does the property have air-con?
Air-conditioning (coin-operated) is at Casa Maelle and Casa Nydia.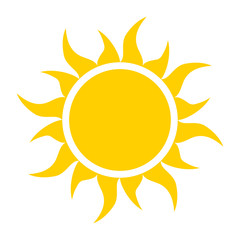 What will the weather be like?
Lanzarote is an all-year round sun destination. It is hard to predict exact temperatures and forecasts as it is a small island in the middle of the Atlantic Ocean. The summers tend to be glorious and not as hot as the Mediterranean summer and the warm winters make Lanzarote the perfect destination for those seeking to escape the cold British winter. For monitoring the weather try the El Tiempo and AMET websites as well as their smartphone apps.
What's the exchange rate and where should I exchange?
The rate you'll get tends to be around two cents lower than whatever the international market rate is. The market rate isn't variant on location, so you'll get more or less the same whether you exchange in the UK before your visit or when you arrive on the island. Please click here to see our full article for more details.
Who do you recommend for car hire?
Our recommendations are; Auto Reisen, Plus Car, Cabrera Medina, Lanzarote Information and Omnicars. These companies all offer an all-in price. Please click here for our full article for more details on driving in Lanzarote.
Who do you recommend for airport transfers?
For airport transfers we recommend First Minute. You can pre-book online.
How far is the villa from the airport?
Playa Blanca, where all our villas are located, is around a 30 minute drive from Lanzarote Airport.
Where is the local supermarket?
The biggest and generally the cheapest supermarket, best for your "big shop", in Playa Blanca is the Super Dino with the underground car park located in the town centre. Click here for Google Maps link. There are plenty of other Hiper Dino and Spar mini supermarkets dotted around the town centre and high street. If you're willing to drive, you'll find cheaper supermarkets in Playa Honda, for example the Mercadona and Lidl supermarkets.
For your favourite British products there is a British supermarket in Playa Blanca called Overseas, click here for a Google Maps link.
Where and when is the market in Playa Blanca?
The market is located at Marina Rubicon and takes place every Wednesday and Saturday (09:30 to 13:30). Many of the stalls sell craft-style homemade products.
What allowance of duty free can I take back to the UK?
The Canary Islands are VAT free which means cigarettes and alcohol are very cheap. But it does mean there are limits on what you can take back to the UK. Click here for the exact allowances.
Can I climb the mountain in Playa Blanca?
You don't have to be a professional or experienced, just a good walker to climb, provided you use the main path (other parts can be very steep!). Make sure you have a hat, sun cream and a bottle of water. Click here for the full details.
Is there a local bus or taxi service?
Yes, there is a local bus that circuits around Playa Blanca all day and also buses in and out of the town. Taxis are also very reliable and reasonable in Playa Blanca. From the villas generally the cost into the centre of Playa Blanca is 4 to 5 euros. Click here for more details.
Why do I have to give my passport details?
This is a legal requirement, we are obliged to notify the Guardia Civil of your arrival – just like when a hotel in Spain asks for you to present your passport when checking-in. We have an online check-in process to facilitate this, just like when you check-in online for a flight. Our online process prior to your arrival makes for a quicker entry into the villa.
Is there a health centre near the villa?
Make sure you're aware of  the local "Centro Salud" (state health centre) in Playa Blanca. It's located near the main petrol station as you drive towards the town centre, click here for a Google Maps link. Take your GHIC or EHIC (formerly known as E11 card) and passport with you.
Can we drink the tap water?
The tap water is drinkable but is high in mineral as it's desalinated water. Many locals drink it but it is recommended for a holiday that you purchase bottled water as your body may not adjust to the difference in mineral levels. However, the local beer is fine to drink!